An interactive show with sing along songs for Dutch children and adults to learn English in a fun way.
The show can be set up in a small corner as long as there is enough room for children to move around.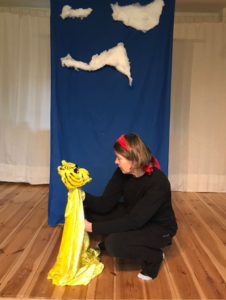 Rosy is waiting for Tiger to come to tea, but all sorts of other animals turn up.
Will Tiger still come and what will they have for tea?
Yummy yummy sausages and……..